Coworking Space is not just a business model, I would say it is a revolution. Something off the linear constrained tracks and into the wild, yet its productive, developmental, progress-oriented, symbiotic and stokes desires.
Honestly, there is little difference between a coworking space and a full-blown hospitality industry such as a hotel or resort. (Apart from the purpose of visit of course). The customer-first approach is one of the essential elements that has led to the success of shared workspaces. As an individual or a startup, you get a completely plug & play environment which is flexible, serviced, dynamic and teeming with productivity.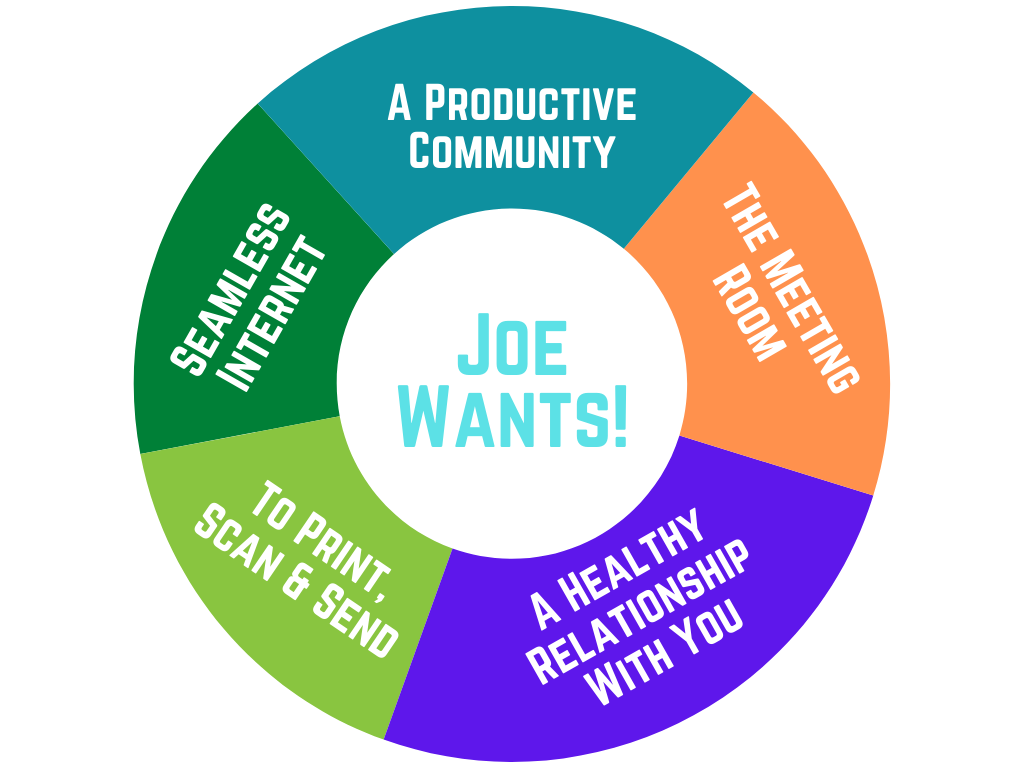 Yet, there are certain undertales that you as a coworking space owner or community manager might want to hear out, to help drive your customer satisfaction index. When talking of why coworking space businesses have to suffer, we cannot help but talk about the most obvious reasons like - location, infrastructure, layout & aesthetics, amenities etc, but that is NOT what we are here for today. Also, these are more or less static factors - you cannot do much about them once they are in place. Today we will be looking at the factors that affect the coworkers more directly and the ones you can do something about rather promptly. For the sake of comfort, I have also included some software solutions that can help you navigate those dangerous waters with relative comfort (And with limited crew - if such is your case!)
Space Management
It's your first day as coworking space manager and nervous, you ask around - "What am I supposed to do anyway?" The real job, aloof from what you ever learnt at the college, is all about managing the space as efficiently as possible. Everybody wants to use the meeting room, everybody wants the conference room and everybody wants the desk closest to the printer. What can be worse than that? Everybody wants the VIP treatment - their demands, requests and even suggestions should be dealt with on a priority basis. Why? Because everyone has some work, which, to that particular person, is more important than anyone else's.
Thus it becomes critically important to manage the space efficiently. While a usual planning or project management software such as Toggl, Clarizen or even Trello can be used (with some modifications and assumptions, of course) for room booking and management, it would be wiser if you invest in something more tuned for the job like a dedicated room management system - Checkfront or Planyo. Then, there are software specially designed for coworking space room booking. These include Nexudus, Cobot, OfficeRnD and Optix among others.
Community Management
Hard to realize at times but your members are not you. To get a better view of the situation it is essential we get into their shoes and try to see life from their eyes. While ensuring a productive well-managed environment is a certain necessity, there is little adhesiveness about it. That is how offices are supposed to be, what is so special about your space?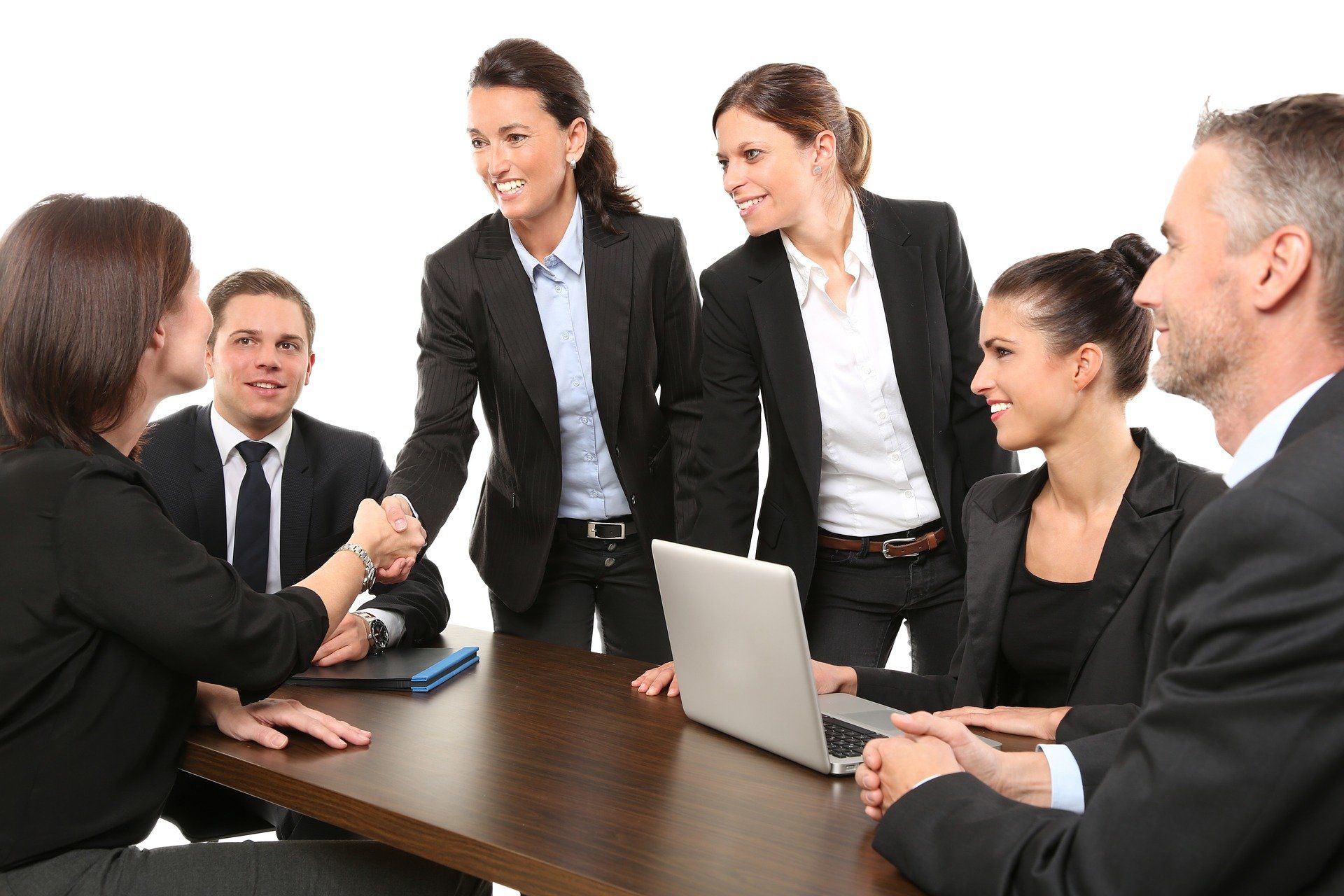 "What you like or think members like has absolutely nothing to do with what keeps members coming back. It's important to factor in the social connections, interactions and business opportunities that collectively determine a client's resolve to stay."
- Ryan Chatterson (Coworking Space Business Specialist)
In a nutshell, you need to unleash an environment where your clients feel motivated, embraced and fulfilled - a close-knit community where people can enjoy collaborating while working. Some ways you can fulfil that is by hiring a cheerful, well-organized community manager, organizing quality member community events, encouraging member to member communication and introducing new members around when they join.
A good suggestion would be to make sure your community manager is focused on building community rather than on ops. Software like Andcards, Nexudus, Essensys, Coworkify and Cobot (to some extent) can help with community management.
Internet Management
The importance of a seamless, secure and responsive Internet connection is such that we should not even be talking about it here. The Internet is like oxygen to your business - the sword that guards the treasure - the trucker who moves your stuff around, without whom your factories and warehouses are useless. The Internet is where all the work is happening - that means it is of utmost importance for you to ensure that it performs well.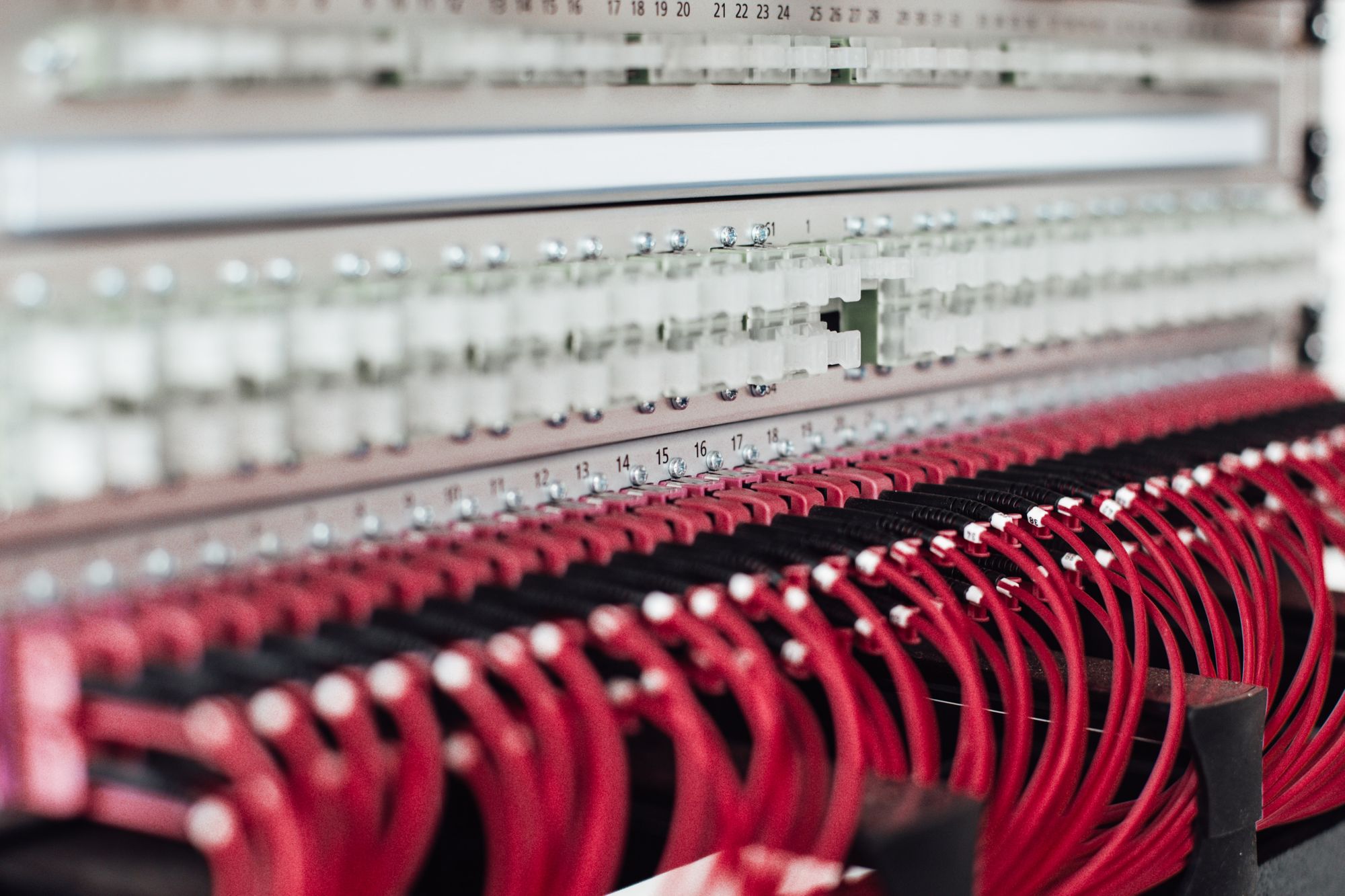 Now, workspace networks are complicated - they are large with multiple entry and exit points. Without proper monitoring and visibility, it is impossible to ensure a rich online experience for your clients. For simplicity, we can break this into two major subtopics.
Network Security: Cybersecurity, Data Security and User Privacy
First things first, you need to make sure your network is safe from cyberattacks, tampering, data breach, malware, trackers and other threats, to be able to manage it. Management without security would be a one-wheeled cart - of no use to you. With Covid19 pushing the world online, the cybercrimes, as frequent as 190,000 attacks in 2019, have shot up by a whopping 600%. Out of these, 43% targeted small-medium enterprises and 34% of those enterprises (including 22% Coworking Spaces) took more than a week to regain access to their data!
Plain and simple- you need to secure your network more than you need a popcorn maker!
Next, one of the prime most concerns flagged by churned coworkers was that of privacy. About 44% of those cases reported some form of copyright infringement or sensitive breach of work-related data, which according to them was a direct result of accessing an unprotected shared network. That is more than one plus the reason.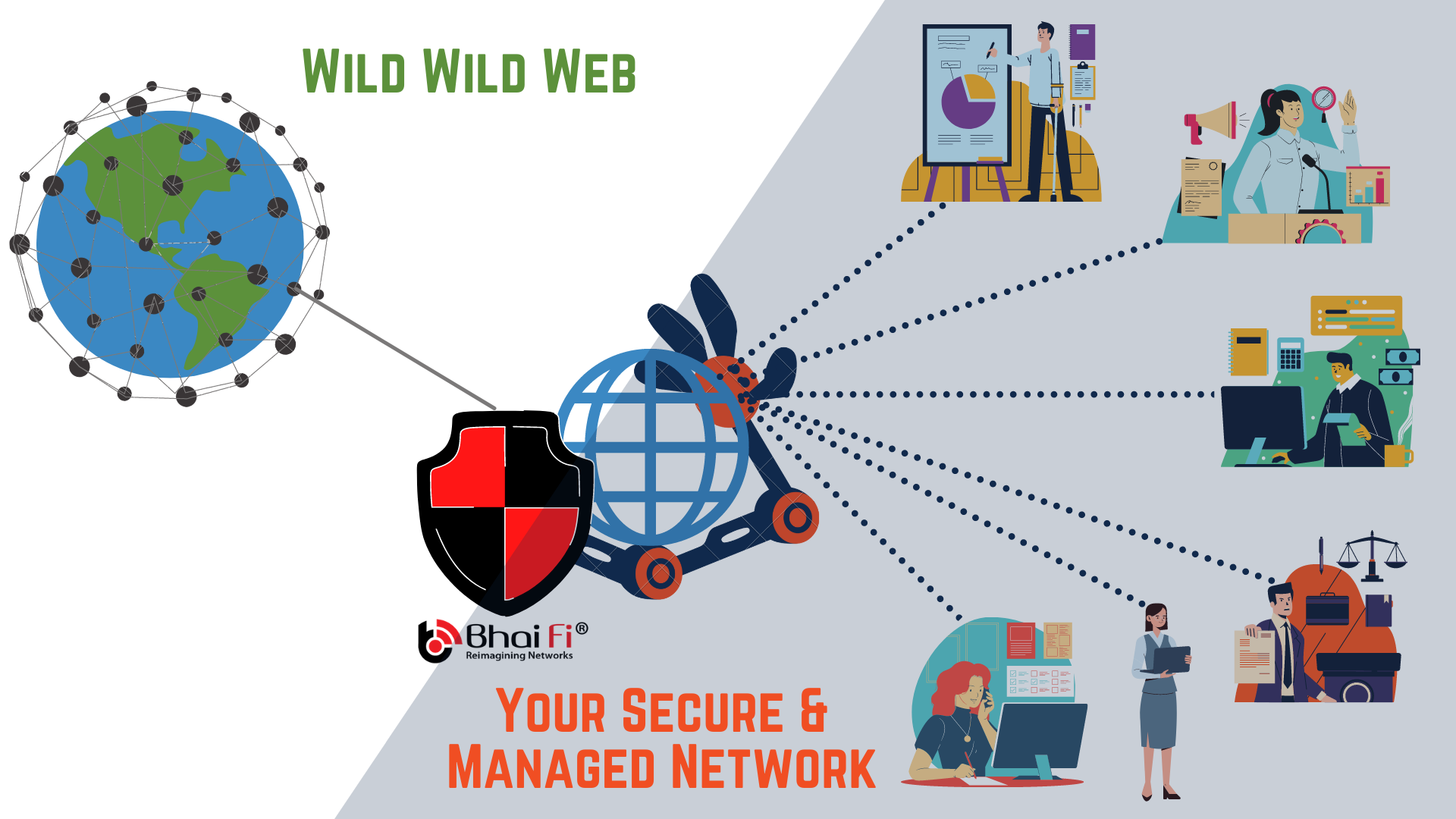 Network Management: Monitoring, Visibility and Performance
After your network has been secured, it would be wise to focus on making sure it is well managed. A large network, owing to a high number of interconnected devices - right from printers, cloud drives or CCTV cameras to smartphones brought in by visitors, is difficult to manage without proper monitoring and visibility solutions in place. Of course, you can go on and use your Internet without them, right until it comes to an ABRUPT STOP!
This breakdown of service is where the real game begins. There could be multiple reasons for that - ranging right from a failed access point (router) or LAN port to overflowing cache or ISP outage. Since your network is a large one, the time taken for your IT team to debug is also going to be proportionately large. Most network management solutions for workspaces aim to target this issue with proactive monitoring with actionable insights to help reduce the debugging man-hours required.
All that, is just the tip of the iceberg if you suppose. There is a hell lot you want to manage on your network. Right from enforcing a fair usage policy to help utilize your resources better to usage insights that help you plan your business needs in advance. Do feel free to visit here to know more. Some prime solutions for managing your workspace network include - traditional hardware firewalls like - Fortigate, Sophos etc, to software-driven next-generation solutions like BhaiFi.
Infrastructure, Device, Inventory Management
To start with, we can borrow a page from the Internet management we discussed above granted there are shared devices like printers, access controllers, meeting room Smart TVs etc that are always online and are high in demand. You know, you can't afford losing even one of them to mismanagement. Here again, solutions like BhaiFi come equipped with automated device monitoring that can be leveraged to keep a tab on every device connected to your network.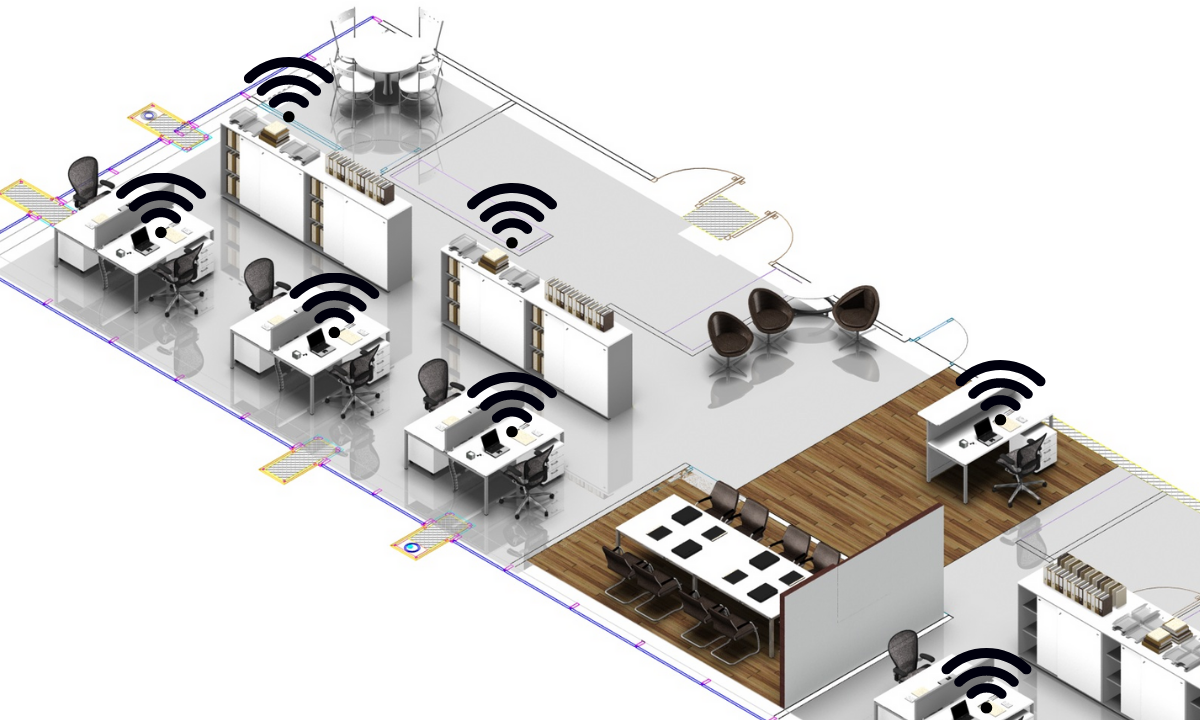 Coming to infrastructure, workplace aesthetics and inventory - they are important as they play an important role in overall passive impression every visitor or client shall carry in their minds.
Lightbulbs, fans, ac all need to be functional and up to the mark. For more conventional devices, unfortunately there is little that can be done other than manual monitoring and log keeping at best, but if you are using IoT devices, there are comprehensive solutions offered by Cisco, ARM, GE Digital (Predix) and Bosch that you might want to look at.
Relationship Management
Relationship Management means managing all your coworking space business relationships and interactions with existing and potential customers. CRM is a tool (solution) that helps you do exactly that - improve business relationships and streamline processes by staying connected to customers. The main difference between relationship management and community management we discussed above, is that while relationship management involves nurturing a lasting relationship between your coworking space management and clients, the latter is more about nurturing lasting relationships between clients.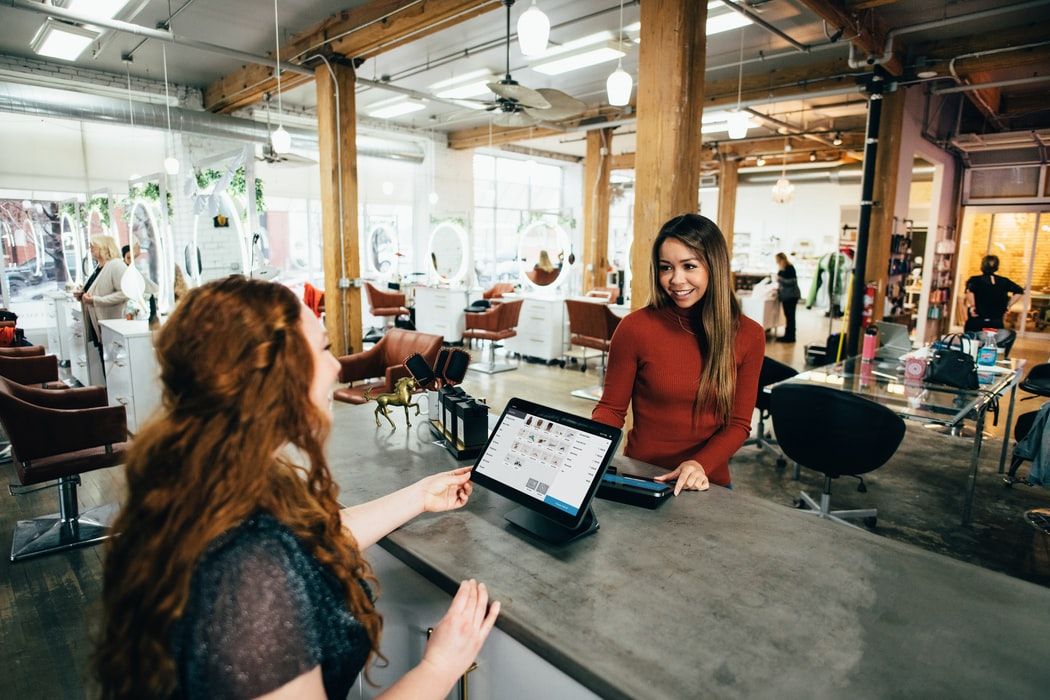 Then, flexibility, on its part too, plays an important role in relationship management. While you do need to balance out the time and energy spent on making the workspace environment more flexible and draw a clear line between rules and flexibility, fact remains that coworking spaces are meant to be flexible - it is something your clients are expecting.
Some good CRM tools for coworking spaces include Keap, Zoho, Salesforce and Hubspot CRM, while some other tools that have been specifically hand-tailored to meet the needs of coworking spaces are Pipedrive, Creatio and Copper.
Parting Words
Keeping in mind that the coworking spaces are like a second home to over 1.7 million people, one thing is absolutely clear - the ocean is teeming and there is plenty of fish to be had. Despite the fact that Covid19 pandemic has had a devastating impact on business, if you play your cards right - invest in the right solution at the right time, all the while making sure your client expectations are met, you take the game!
Following was a compilation of some critical pain points we tend to overlook in favor of what we think would do better for our clients and along with some hardware, software and hardware-software solutions that will make sure your resources - be it bandwidth, manpower or operational expenses are utilized in the most judicious manner possible.
Another thing worth noting here is that while a combination of the tools discussed above makes your space an aggressive lean and mean ever-expanding juggernaut, there are tools that cover multiple aspects we discussed. Just, for instance, Andcards and EngageApps are tools that can help you with space management, community management as well as some aspects of CRM, while BhaiFi can comprehensively resolve Internet management and device management concerns for you. Nexudus and Office RnD, leading solutions in coworking space management, for their part, can help more comprehensively with space management and CRM.
For a greater detail into top of the line coworking space management software, don't forget to have a look here. Also, do take a while out to subscribe to our newsletter for more great content. Anything you feel, the comment box is wide open in anticipation.
Cheers and Happy Reading!