Digitization is basically a portmanteau for both the terms "Digital Actualization" and "Digital Realization" coined by very clever men of different times in different parts of the world.
Of course, that called for a debate but by the time one could be arranged, the word digitization was a trend already.
What exactly is Digitization? Why bother with it?
By definition, it is the incorporation of digital technologies in your business.
Pretty lame - why would you do that?
You would do that as it is going to help create revenue, improve business, streamline operations and processes and create an environment based around digital information.
Has 'Digitization' married the 'Internet'?
It has. The era of offline information is over. You barely find CD/DVDs or flash drives anywhere today. Backup image recovery would be one example where you do, but the same can be done "online" too, in a more efficient manner.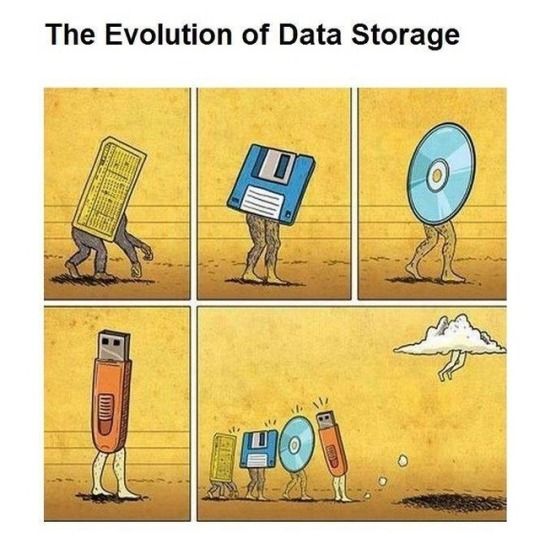 If we want to look at the Internet's effect on the global market and small businesses, we need to remember that today internet is the prime carrier of information as well as commerce.
The effects of instant availability of information can be as powerful as they are transformative. The prospect of reaching a worldwide audience opens your portal gates to other dimensions.
The bad part is, you really don't know what all forms of beings hurtle across that dimension and whether it could spawn trouble. Dragon outta portal kind.
Hence as a small business, you still need to carefully examine the effects of the Internet on international markets to understand whether or not an online presence would be the right move.
Some Elaboration?
When we say the word "leveraging" the internet, we are pointing to a very large universe of possibilities. Digitization of a small business inevitably includes everything from selling your stuff online to owning a restaurant/hotel where you provide complimentary Internet access to your customers.
In India ...
For small businesses, the last year has been tough. And with the recent surge in Covid-19, there seems no early respite. However, these problems notwithstanding, small businesses in India do have a bright future ahead - the opportunity to go lean, mean and digital.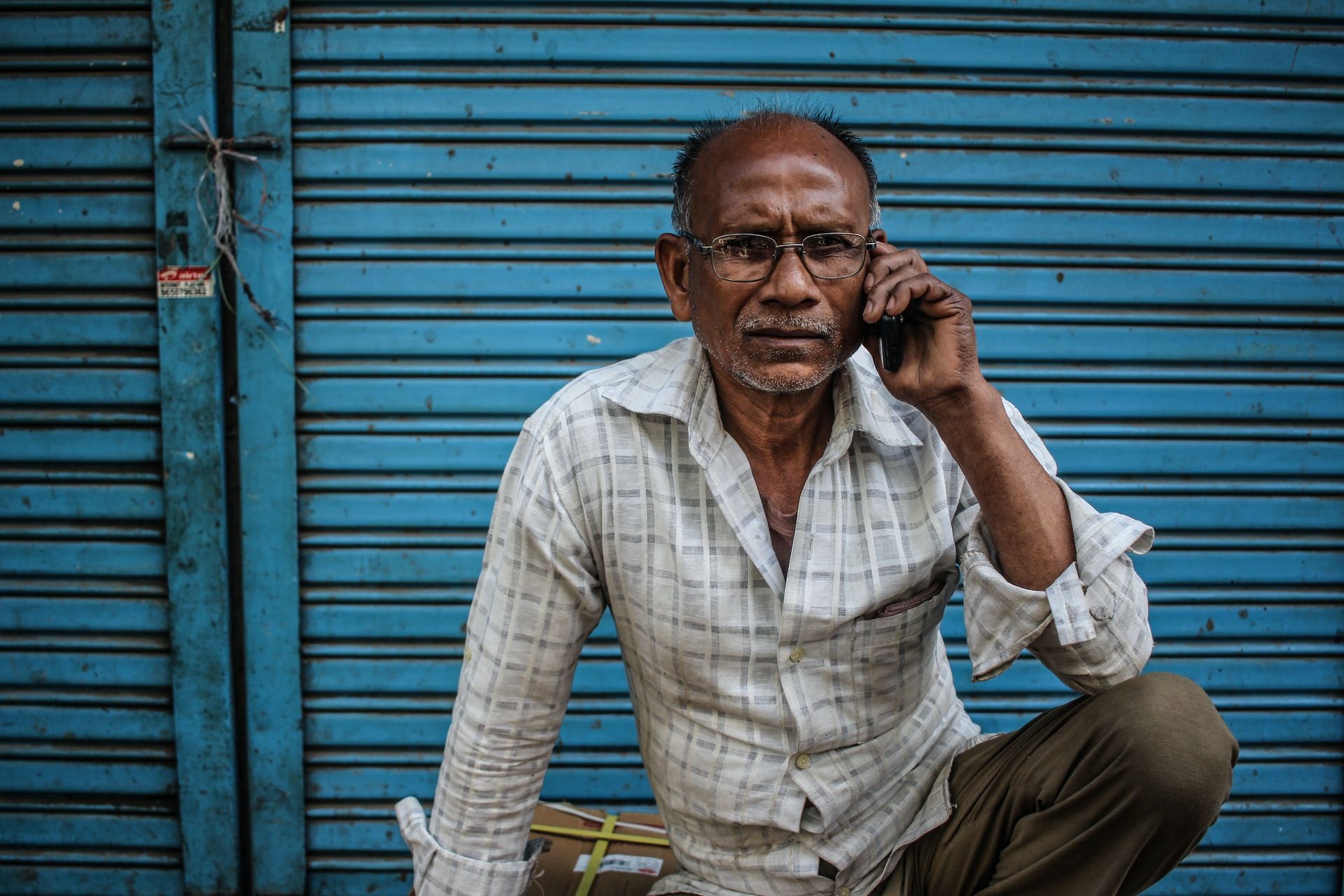 Going Lean? Exactly what the doctor advises when we put on a lot of weight - cutting down the unnecessary fat. For an enterprise, going lean means cutting down unnecessary staff, outsourcing processes if the need is and leveraging automation where it helps.
Going Digital? The number of Small-Medium Businesses (SMB) in India stands at 75 Mn, offering a $30 Bn digital opportunity for companies to tap into. Despite the slump, it is predicted to reach a massive $80 Bn.
These Small Medium Businesses constituted more than 40% of our GDP in 2019, cementing their permanent spot on the Indian Economy.
Employment is the next important aspect. Without a massive population, getting our country employed has remained a top challenge for successive governments. SMBs are the best bet in that direction too.
"If every small business creates one or two jobs more (incorporating their leanness), it inevitably means 50 to 100 million new jobs."
- N. Nilekani
The Digitization Challenge? For change is stupendous at the beginning ...
"Small and medium businesses are the bedrock of any country's economy, yet the thing about bedrock is, it is not easy to get to."
Lack of KnowHow leading to fraud.
Even as of 2021, I am sure you will find grocers, retailers near you who don't accept digital payments. The reason?
In some cases, the person is unlettered with negligible knowledge of digital interfaces but most of the time they have been cheated in past by people using screenshots of previous payments.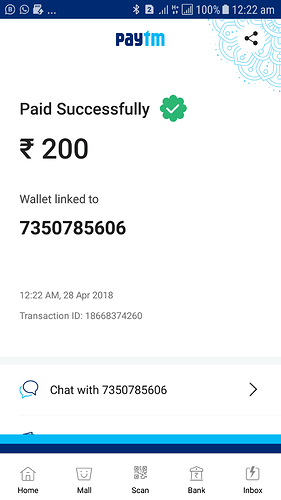 More than being a play of morally corrupt people, this breach of trust has wider-reaching repercussions and leads to even genuine enterprises being stranded at bay.
Limited Availability of Pocket Friendly Scalable Solutions.
According to estimates, over 90% SMBs in India are small and micro organizations, and such organizations might not require complicated technology tools due to their nature of work.
In case they do, then we are looking at hand-tailored scalable solutions. Solutions lacking scalability are only going to make matters worse as they might also not be affordable for them as many work under liquidity and budget constraints.
Dissipated as Sunrays?
Another considerable challenge is the dissipation factor - the businesses are spread across our country. A fragmented, highly diversified and dispersed market is almost impossible to harness and channelize for any one solution.
Protecting the Digital Move
Be it a payments fraud or a DDoS attack against your fledgling company, the threat of cybersecurity looms large. Specialized products in addition to the adoption of best practices, are of utmost importance if you don't want to fall prey to the dragon lurking behind the portal.
What all can be going "digital" actually help you with?
On the bright side now, and building upon the "portal" hypothesis, incorporation of increased automation and digitization can help you in ...
Enhancing your product/service
Prior to the Internet, business information travelled around via telephone, while most critical information was available via print. Only the large businesses back then would have access to the newest information, providing them with a permanent edge in the market.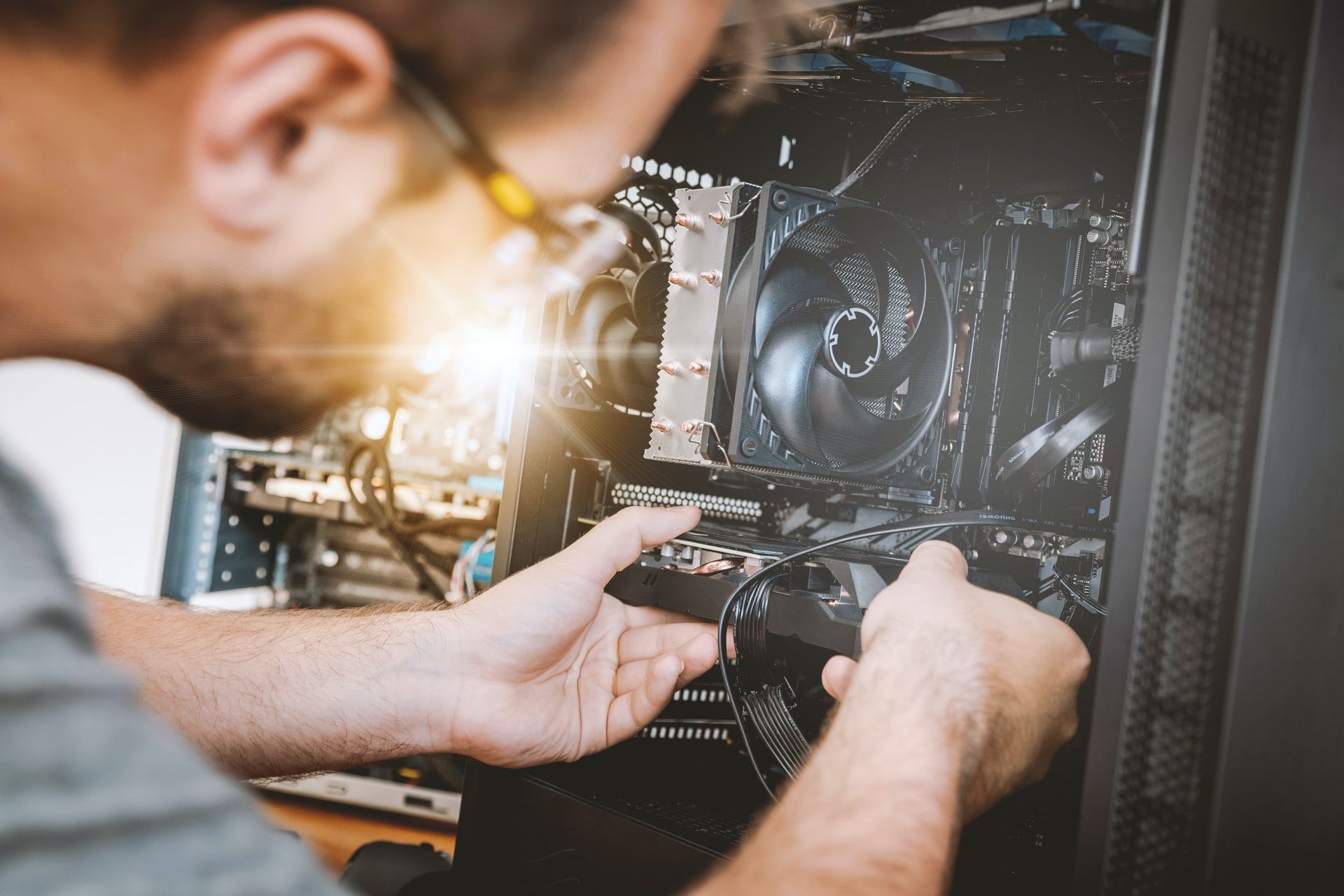 This has changed with the increased penetration of the internet and today, a product developed by your micro-enterprise can definitely compete with one from larger companies out of its sheer willingness to "survive" the big ocean of competition.
Marketing your product/service
Today your small business can reach an international audience for a very low cost. Having a website for your business can also serve as a marketing resource being accessible to anyone in the world.
Social media presence itself can help even if you don't have a website - you can still interact with millions of potential clients locally and globally.
Research & Development
Becomes way easier if you have unhindered access to the information needed to build upon. Premade digital libraries, artificially intelligent systems make working on your innovation a piece of cake.
Ease of Managing your business
The Internet makes you more mobile - you can now manage your business from anywhere. You can stay in real-time contact with your office online and exchange important information right from your washroom.
Ease of Expanding your business
In the case of retailers, the credit in big part goes to aggregators like Amazon and the subsequent generation of a wealth of data. This data is then used to tailor the audience as well as services in accordance with your business - for example, better lending options for your enterprise.
When going digital …
You need to keep your eyes peeled for the many services currently available, evaluating and proceeding based on a good understanding of the tools, technologies and offerings when at the table.
It is really important for you to analyze and evaluate these services before making a commitment.
Building Your Own Website
When shifting your offline business to online, building a new website should be your first step. Let it be the centre for all your operations online and make sure the business values you stand for are reflected there.
Make sure to follow the best design and maintenance practices while getting it is getting built. Double-check all spellings and links - the credibility of your business is as good as the quality of your website.
Maintaining it
In the case of online presence, consistency matters more than style and other interesting features. When I say maintain, I am not talking about the regular maintenance you have to undertake anyway, but making sure your online content stays up to date and relevant.
Need Help?
It is completely plausible that a majority of our readers here are still not comfortable with the idea of a website - "sounds easy, but is very hectic" - you must be wondering and in such a case, I'd recommend you visit godaddy.com once. It is an A to Z platform that can get you started quickly.
Namecheap is a competition but mostly restricted to WordPress sites.
Separate space for IT
Needs to be carved out, if you haven't outsourced your online presence altogether. When established, you need to keep this work network separate from other networks and protect it for the safety of your servers.
Traditional networking tools like firewalls being too complicated and expensive for SMEs, it is a good idea to invest in scalable next gen network solutions like BhaiFi.
Avoid what is strong, attack what is weak
Instead of fighting for market position among the strongest players in the game, carve out a niche (subcategory) or even use the re-seller programs of established websites to help launch your own.
A "Customary" dilemma
For the white collars here - good culinary skills make for an amazing experience, but good culinary skills with access to smooth internet is simply dope. Everyone wants the world to know they are having the most expensive coffee at your outlet.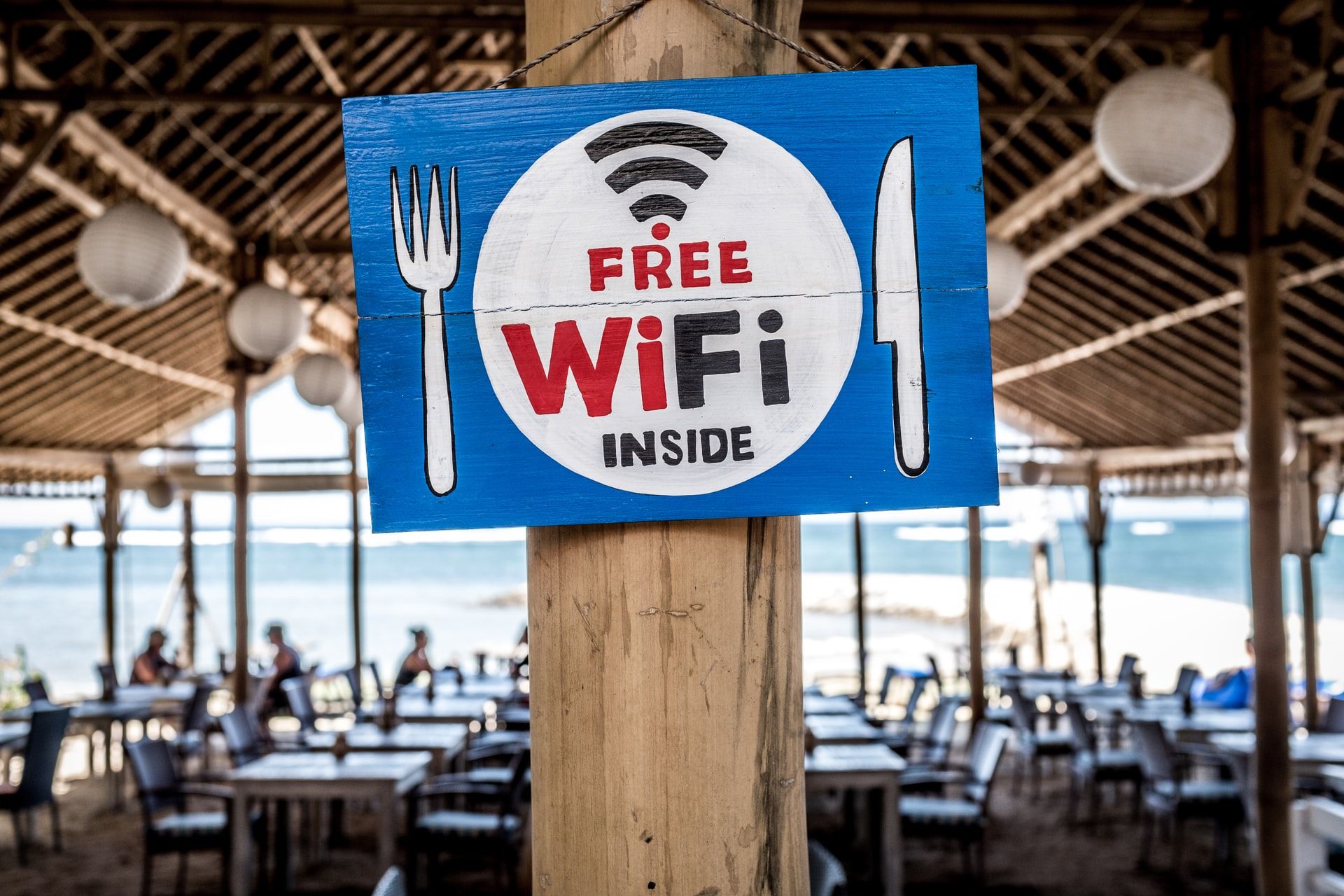 Sharing your internet connection around can be troublesome - especially if someone commits a cybercrime while connected to your wifi - so if you plan on doing that make sure to check on cybersecurity and get out of jail free card "forensic logging."
Playing on Feasibility
While underselling competition can draw in customers, too much of a good thing can make your enterprise unprofitable. This is especially true if your online prices are considerably lower than your in-store pricing - instead, invite your customers over to have a look.
Be Ready to Scale
Now, what if the portal spawns gold? Lots of it? Shouldn't you be ready to receive it all? Your small enterprise may get an explosion of business virtually overnight and you will need to be ready to handle it. Scalable solutions and planning come in critically handy here.
Reaching Out "Glocally" too
It is always a good idea to capture the credentials of local visitors who walk into your store. Similarly, from the moment you launch your website, you should be working to collect the mailing credentials of potential leads.
Offer coupons, have customers register at check-out, take a survey or offer an email newsletter. The more email addresses you have, the more customers you can reach with special offers and intriguing updates.
Protecting Data while guaranteeing privacy
You are going to end up with data - lots of user and employee-related data that would be of great use to you and of even greater use to the cybercriminals. Safeguarding this data is of prime importance to you as its breach can lead to losses with wide repercussions.
And that's it
With all that said and received, you are all set to open the portal gates - this is the tipping point where you need to sail out of the safe harbor.
Don't worry, this sickening feeling is temporary - once you hit the high seas, the glory is going to be permanent.
Don't forget to share the link of your newly designed website in the comments and if you believe there was we should have covered, don't forget to flag it.
Till next time.
Cheers and Happy Reading!