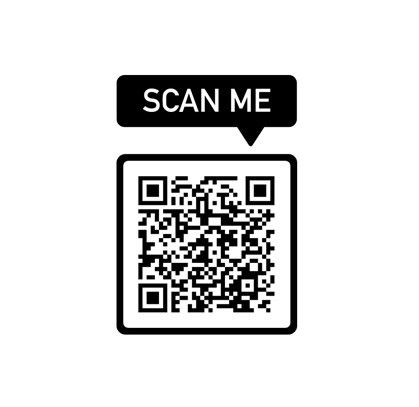 Hey, what's your Mobile Hotspot password? — I asked.
Oh, scan this QR code & have FUN! — Friend replied.
Little did I know that I was going to be screwed in the next couple of minutes as this is what he shared with me:
Damn! He could see all that I could surf over my device.
The most important question here is not how he did it or why he did it but is it that easy to hack into someone's privacy with your Mobile WiFi Hotspot?
That's not all! There is a never-ending list of kinds of attacks possible through Mobile Hotspot!
DNS Spoofing
Password sniffing
Session Hijacking
JS Injection
Fingerprinting your device for replay attack
Forged Datagram Packets
And tons of more!
Is it dangerous to use a friend's Mobile WiFi Hotspot?
Of course, YES! And it is a double-edged sword. The one sharing the Mobile Hotspot can be screwed too, here is how:
Imagine you are Godly Human (one with no good intentions), but the one you share your Mobile Hotspot with is a Devil & he does some Cybercrime. As easy as:
Abusing a political leader from a fake Twitter account
Downloading a pirated movie using a Torrent
Cyberbullying someone online
Uploading a Revenge Porn. The worst of ALL!
Since, you own the Internet, God forbidden if some legal probe happens, See You behind the bars! :(
Wait, you didn't do any Cybercrime? Indeed!
Can you prove that it wasn't you? Can you prove it was your friend? HELL NO! And the worst is that they will be connected automatically to your Mobile Hotspot next time it is on, as they have already saved your Mobile Hotspot password and I'm sure you don't change it that often :(.
Thinking that either of these cases can happen to you? There are no numbers on that, but no one thinks they will get in a car accident either. The sad fact is that everyone get in some sort of accident. If one is lucky, it's a band-aid & if not it's a life changing event.
What should you be doing now?
Getting insured by yourself against this. Of course, nothing is 100% safe, but you can increase your odds to be safe with this advice:
As sharing your Mobile Hotspot:
Share your Mobile Hotspot only to your immediate family members
If the device supports, try to limit access to your known ones
Every time you share it, change your password right away
As getting other's Mobile Hotspot:
Avoid asking for one unless it is too urgent for you
Try to use a known on-demand VPN (I personally don't recommend this one & soon I may be able to share a better alternative)
Hop on to nearby WiFi Hotspot powered by BhaiFi
Think if you run a workspace & the risk you are sitting at!
This is just your Mobile Hotspot & see the possibilities of being screwed. Think of your workplace WiFi Network — Office, Coworking Space, Cafe, Restaurant, PG, Public Places, etc. If you are sharing your WiFi or consuming one, you should consider some way to secure yourself & your business.
Follow this & maybe you are lucky who never has, or causes an accident.
I will be publishing another article on following Legal Compliance to make sure you are safe when you are sharing your Internet at your workplace with your coworkers. Stay tuned!
Happy BhaiFi-ng!