November 28, 2019
How Restaurants should go the extra mile to protect customer data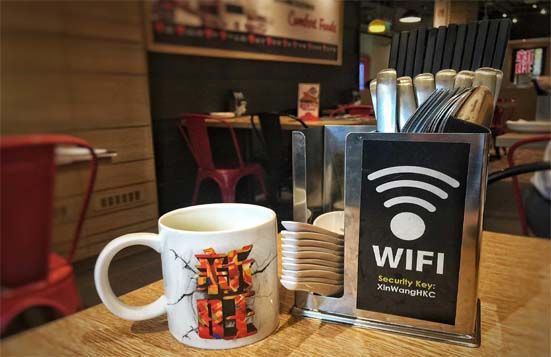 Everyone loves to go to a Restaurant or a Café whether it is to socialise, network, celebrate or even disagree over something. It is a social place after all and people love to visit them for various scenarios in their lives.
Owning a restaurant hence becomes a big responsibility for the owners to live upto their customers' expectations. In today's day and age customers expect a full experience when they are out dining. The concept of just good food has given away to include good food, great ambience, fast and personalised service, well-connected Internet experience and great offers. Restaurant owners have been evolving with the changing needs of their customers to bring in new innovations to keep them loyal to their offerings.
Amongst them is the digitalisation of Restaurant operations and marketing initiatives. They use various new tools to attract new customers to their restaurant using a combination of Offline and Online platforms. With Digital Platforms Restaurants are able to monitor and utilize their spends efficiently as well as pinpoint to who they want to target for their ads. Such Platforms also offer them data in a digital format which is easy to store and utilise for future activities. Various platforms include Search Engines, Social Media, App-based aggregators and even WiFi-based marketing.
With the increased use of Digital platforms also comes the responsibility of managing the data confidentially to avoid abuse of any sort. There is a lot of information which is collected some of them which are personal and financial. Information falling into the wrong hands could lead to serious losses for the customer and have implications for the business owner as well.
Cyber-security Best Practices for Restaurants
Lately, Cyber-criminals have been known to target Restaurants' POS Systems. If you operate a restaurant, then you would be aware of how many debit and credit cards go through your POS systems on a daily basis. It is the restaurant's liability to ensure that card details that are processed through your POS system remain private and can't be stolen by your employees or obtained by cybercriminals.
We have listed a few good practices that can help you secure your WiFi Network and data from external threats and let you focus on delighting your customers with your strength, Your amazing food.
Efficient Network Management and Segmentation is advisable
Your restaurant may consist of multiple devices which use the internet using your Network via WiFi or Ethernet. Such devices are potential targets for hackers who may look at exploiting a vulnerability that may exist in them. You must take preventive steps to ensure that even if one device is compromised then the rest of the devices on the Network are not affected. Additionally, you can create policies and limit the widespread use of the internet for devices which don't require it like a POS system. You can create a separate WiFI Network for your guests accessing the internet.
Frequent Software updates to maintain network security
All the devices use software to power them and any existing vulnerability is enough for a hacker to exploit it and cause havoc. It is crucial that all such software is frequently updated with their respective patches. Apart from this, you could also run vulnerability scans at planned intervals, to identify bugs if any which could threaten your Network Security and rectify them.
Implement a robust and efficient Firewall
A firewall is what stands between your network and the bad hackers trying to exploit you. A firewall is used to monitor and manage network traffic for incoming and outgoing sources. Having a good Firewall solution will improve your network security.
Add a Spam filter to your network
One of the most common ways to get infected is through unsolicited emails that we may receive. Amongst all the attacks which happen, phishing seems to an easy way to trick readers into giving away their private and financial information.
Using Web Filtering to block unwanted access
A web filtering tool can help you strengthen your WiFi network which would be accessed by most of your guests by restricting access to sites which are unsecured in nature. You can define rules as to what content can be accessed by your guests or which sites you want to block out to avoid any malware and improve your WiFi Security
Antivirus software is a must-have
Antivirus software solutions are a must-have to protect your POS systems from malware. Malware attacks can lead to customer and payment information to be compromised. You should pick up an Antivirus software with a multi-year deal to save costs.
Train your staff on Network Management
Your staff are the ones who have the most public dealings. Their education on best practices for Network Security should not be overlooked. Periodic refresher sessions and quizzes would help them be constantly aware of threats and be prepared for Network breaches
Always backup your data
You must have a weekly data backup calendar for all your critical data to prevent any attacks that may wipe out your information. Always use multiple sources to back up your data across cloud and other offline mediums.
Choose the right solution provider
It is always good to with a solution provider in the Network Security domain who has proven delivery and trust ratings. Your solution provider's business credentials are critical since they offer remote support at times by connecting to your network. One of the most reputable Network Security solution providers is BhaiFi Networks, based out of Gurgaon, India.
Subscribe to BhaiFi Blog & Stories
Get the latest posts delivered right to your inbox